Are you

missing out

on your largest online audience?
Video accounts for over 80% of all consumer internet traffic. What would it mean to your business if you could reach, engage and convert a whole new audience on a wide range of platforms?
Win more customers, with focused video production
Knowing how, where and at which stage of your selling pipeline to use video can be an overwhelming and daunting task for many business owners.
Talk to our video experts to gain clarity on how to start implementing video into your business.
The versatility of video makes it a marketing essential for businesses of all sizes
Video works fantastically at varying stages of your sales funnel.
By understanding what your business goals are, different style videos can be produced to maximise results within your marketing pipeline.
Business videos keep consumers engaged no matter the industry.
Working with a range of businesses and have experience and strategies producing videos that deliver results.
Get Hollywood(ish) production value on a Yorkshire budget
Storytelling is one of the most powerful means to influence, teach, and inspire. By combining lighting techniques, advanced camera movement, scriptwriting and direction, we can tell your brand story and connect with your customers.
The first step to a

successful video

is knowing what you want to achieve
Make video an integral part of your marketing strategy
Most companies agree that they should be using video but are often confused about how to use video in their business. That's why we develop video strategies with marketing-led technology to maximise your ROI.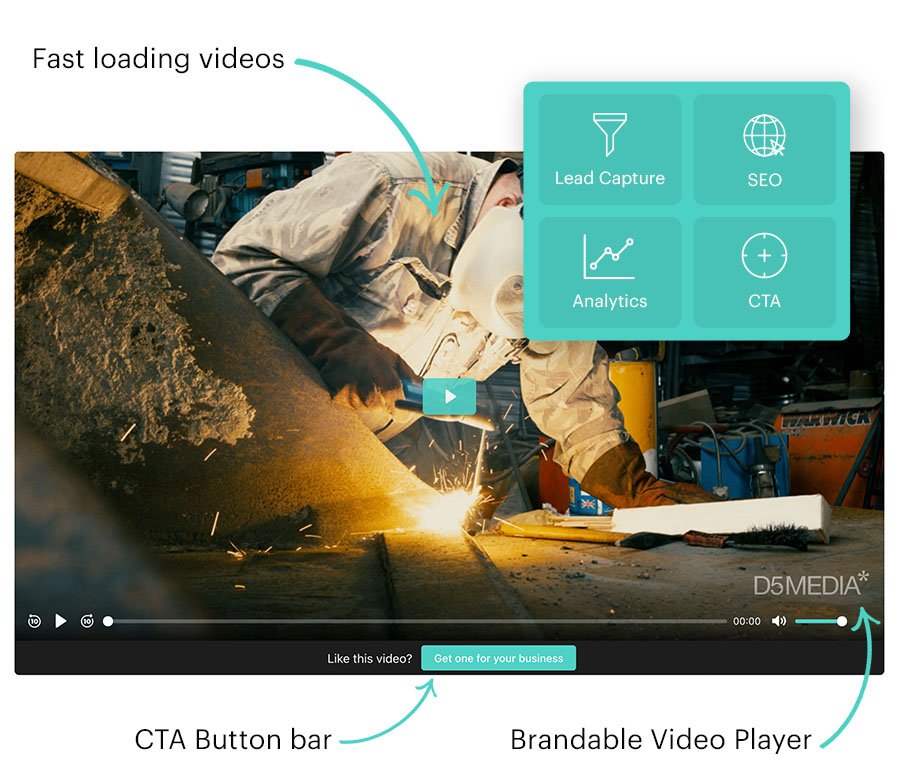 Frequently asked questions
Still not sure? We're here to answer any questions you have about D5* and what we can do for your business.
How much do you charge for a video?
There are a lot of variables when it comes to video production (actors, locations, props etc) so we like to give individual quotes based on scope. Our minimum video project cost is £2.5k. 
How long will it take to make video?
Depending on the complexity of the project the average turnaround time is around 2 weeks.
Do I need to find actors for my video?
No, we have a range of resources for casting actors and can find you the perfect talent for your video.
Do I need a voice-over for my video?
If your video does't feature live actors, it's recommended to have a voice-over to help ensure good engagement and accesability with your video. We can provide you with a voice-over artist that suits the tone of your project.
Where do you shoot my video?
Shooting for business videos normally takes place at your work location, product videos are generally shot at our studio. We can also arrange other locations for your shoot should they be required.
Do you make adverts for TV?
Nope, all our videos are produced with online distribution in mind e.g. website, YouTube, sales pages.
Get

increased conversion rates

for your business with engaging videos
Just click the button below, let us know some details about your business and one of our team members will be in touch.