This is the fifth part of a ten-part blog series, if you missed the first part, read it here. As part of their 50th-anniversary survey GDUSA published a top ten list of the most influential graphic designers working today (amongst other creative professions).
I'm going to work, in reverse order, through these top ten designers and establish just what it is that makes them so damn great and more importantly display some of their best works.
Who is Michael Bierut?
Like many graphic designers on the list, Bierut is on the receiving end of multiple awards and recognitions with over a hundred to his name, though reeling off a typical list of trophies isn't the aim of these articles. We want to find out why and what lifted our best designers to the heights of success and hopefully, we can see this through their work.
Bierut himself accredits his achievements to pure passion and hard work, recalling that, in the early stages of his career at Vignelli, he would tuck his wife into bed after a long days work only to return, 3 blocks down, for the nights shift. A relentless stint that went on for four whole years.
Now a partner at Pentagram New York, Bierut has built up a client list including; Benetton, the Council of Fashion Designers of America, Alfred A. Knopf, the Walt Disney Company, Motorola, MillerCoors, Princeton University, Yale School of Architecture, New York University, the Library of Congress, the Museum of Sex, and the New York Jets.
He is also a design educator and serves as a senior critic in graphic design at the Yale School of Art, served more than a decade as the national president of the American Institue of Graphic Arts and is a co-editor of Design Observer.
It would seem that Bierut has a sort of graphic design OCD, his partner at pentagram illustrates this by saying; "Michael has a brain that is a giant compendium," Scher says. "He absorbs and retains everything and pulls it out at the appropriate moment and uses it to its maximal effect. Mention a movie and he quotes from it, maybe he enacts a little scene. Mention a book and he recites a passage and relates it to three other books that have the same spirit, that you haven't read, but you will now. Mention a designer or architect and he knows the most recent project they've completed and their first project, how they've changed, how they haven't, who influenced them, who they influence, and he sometimes will make a little sketch or diagram of their work. There isn't a day that goes by when I haven't asked Michael what he knows about anything and what he thinks about everything. If knowledge is power, then Michael Bierut is the most powerful person in the entire design community."
Hard work and knowledge then are clear common themes in Bierut's story so let's have a look at what you can achieve with these 'powers':
Michael Bierut Poster Designs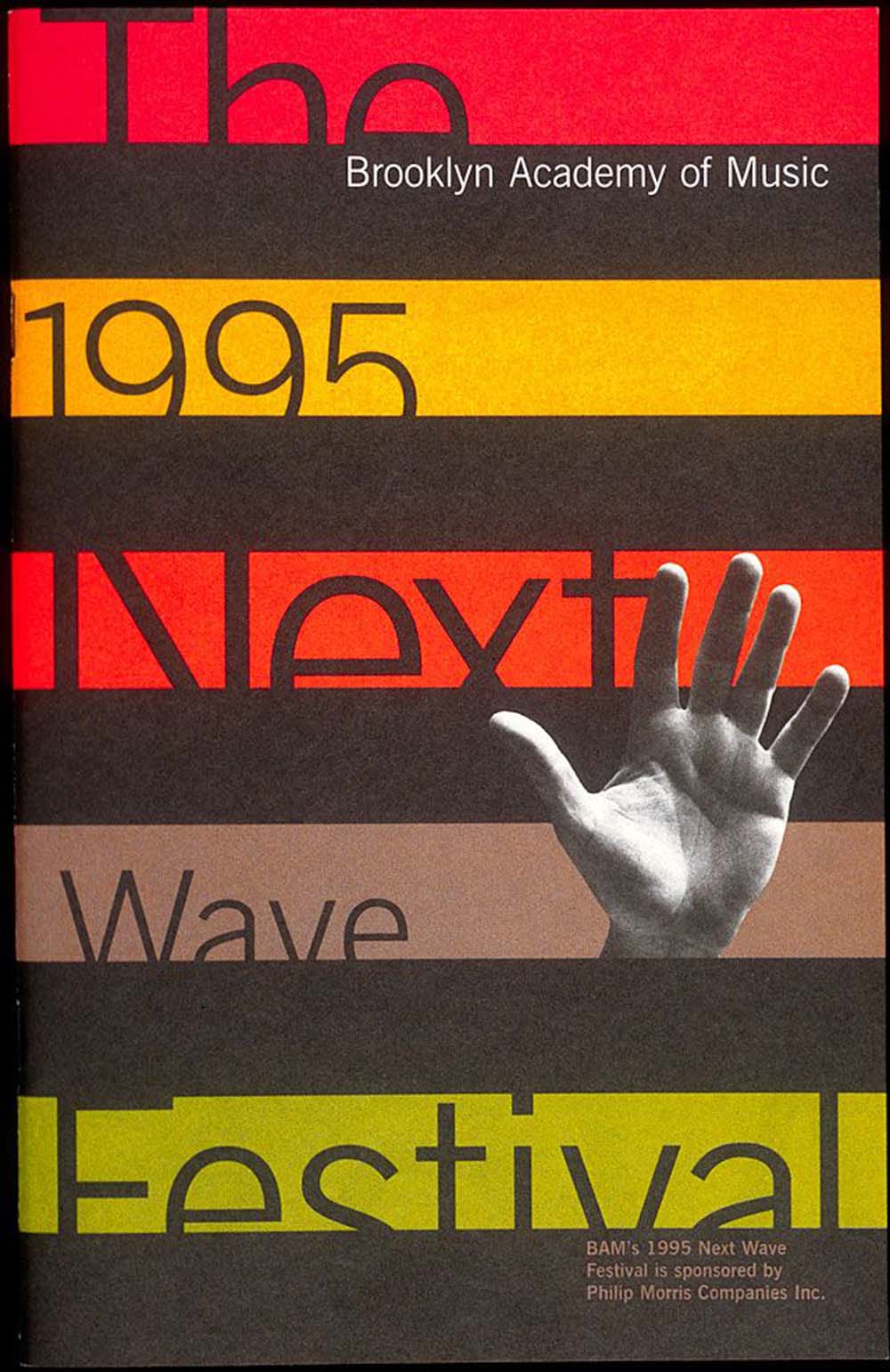 Next week, we'll be taking a look at Paul Sahre!